Company Profile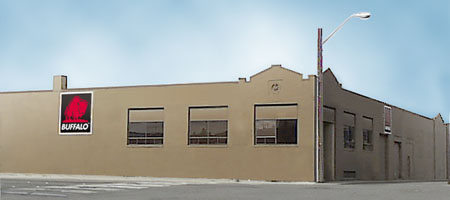 Since 1929 Buffalo Export has been a leader in selling mixed rags and used clothing throughout North America and the world. In addition, we sell shoes, toys, clothing accessories, vintage and other new and used merchandise. Located in Seattle, we have 100,000 sq. feet of warehouse space to store and process merchandise.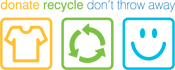 Studies show that billions of pounds of potentially recyclable used clothing and textiles are discarded into our country's landfills each year. Buffalo works with thrift stores, charities, municipalities, recycling centers, schools, religious organizations, etc., in an effort to remove these recyclable materials from the waste stream. Most of these goods are shipped to developing nations with genuine needs that can only afford to purchase inexpensive recycled clothing. This is one of the few businesses in which everyone benefits throughout the process.
The Buffalo Export Team
Larry Benezra - As President and CEO, Larry oversees all aspects of the company's sales, purchasing, operations, etc. He is the fourth generation as head of the company. Larry@BuffaloExportLLC.com
Anthony Benezra - As Vice President, Anthony coordinates incoming and outgoing shipments; corresponds with suppliers and buyers and assists in the company management. He is the fifth generation in the family to manage at Buffalo. Anthony@BuffaloExportLLC.com
Leah Woods - Leah handles all office duties, such as accounts receivable, accounts payable and invoicing.
Family-owned and -operated, we look forward to the next 5 generations.
MEMBER: Secondary Materials and Recycled Textile Association (S.M.A.R.T.)