Mixed Rags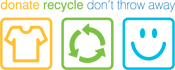 Buffalo Export specializes in selling Institutional Mixed Rags (mixed, used clothing from thrift stores and charitable organizations such as Goodwill, Salvation Army, St. Vincent de Paul, etc.) from all over the United States and Canada. We currently broker approximately 50 million pounds of institutional rags a year to countries around the globe and we are continually growing.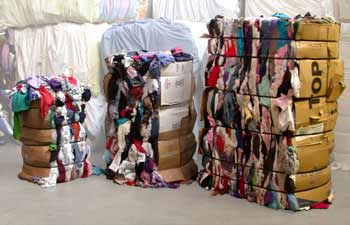 Our SMALL BALES (at left) weigh 100-250 pounds.
Our LARGE BALES of clothing (middle) weigh 800-1000 pounds.
Our EXTRA LARGE BALES of clothing (right) weigh 1000-1200 pounds.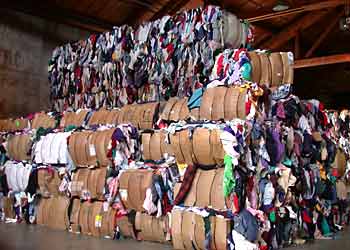 We have a tremendous inventory waiting for you. Please ask us!